Home > Research and development
Research and development
Composite-type optical fiber
Composite-type optical fiber can send laser beam and optical image at the same time. By uniting different type of optical fibers in coaxial, gap-less optical axis and miniaturization can be achieved.
A composite optical fiberscope is a composite optical fiber with a lens attached to its end. The diagram below shows the basic configuration of the composite optical fiberscope and the coupling device.
Figure of composite-type optical fiber constitution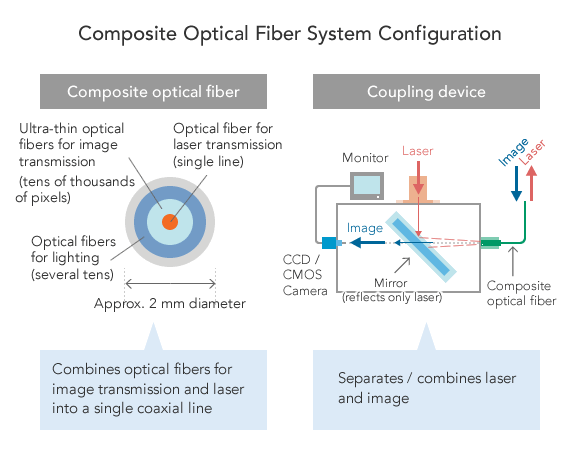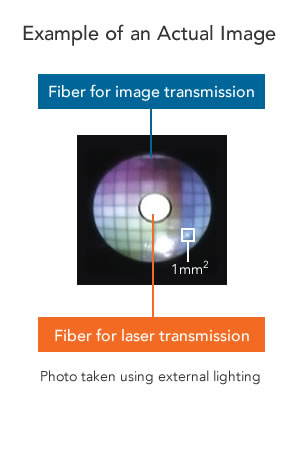 The role of the coupling device is to separate the image and laser beam from the composite optical fiberscope. It has a built-in dichroic mirror, in which multiple dielectric layers deposited on the substrate work to reflect the infrared laser. The optical image at the end of the composite fiberscope is projected onto the camera's sensor array (CCD, CMOS, etc.). This configuration enables the operator to view the area of interest and irradiate the laser at the center of the image.
Types of composite optical fiber

We are developing various types of composite optical fibers for different purposes, such as cauterization, PDT, measurement of blood flow, and more.
Medical applications
We are developing instruments that enable laser procedures with minimal impact to the patient's body.
Our composite optical fiberscope enables surgeons to perform precise laser treatment while looking at the site.
Examples of medical applications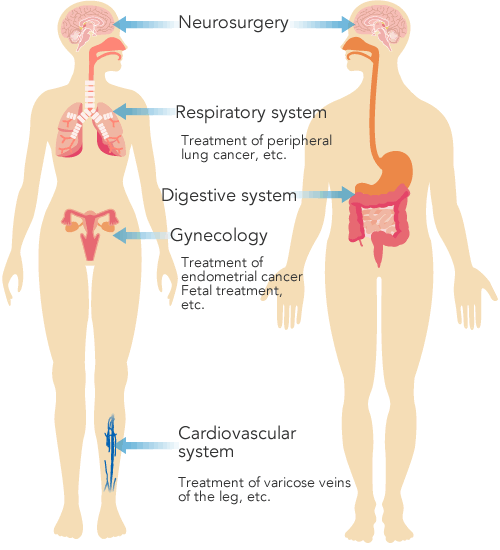 Composite optical fiberscopes are anticipated to have various applications in the medical field.
Anticipated tests and treatments
Treatment of peripheral lung cancer
Intrauterine procedures and examination
Examination inside the small intestines
Examination inside the pancreas and common bile duct
Non-interruptive vascular bypass surgery tool
Endoscopic neurosurgery tool, and more
Industrial applications
By combining the optical fibers for image transmission and laser into a single coaxial composite fiber, welding in a confined space with poor view of the weld joint becomes an easy task.
Currently, we do not accept inquiries about industrial projects. We kindly ask for your understanding.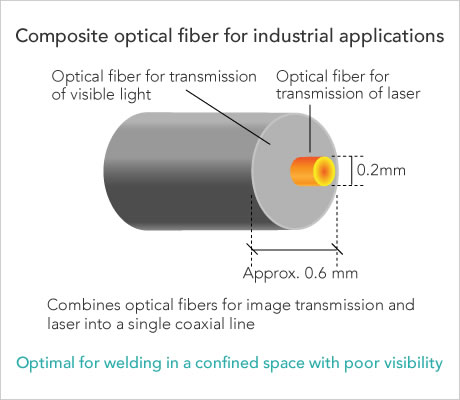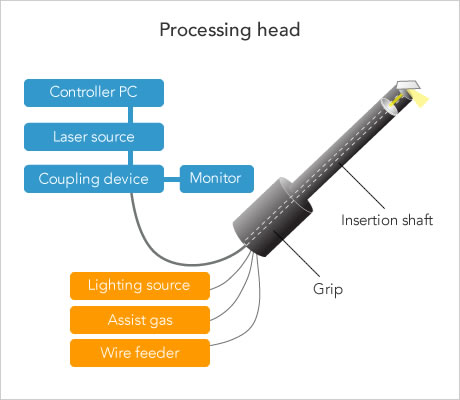 Examples of industrial applications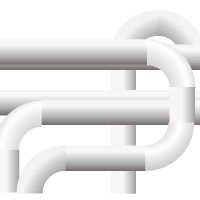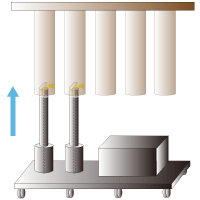 Pipe inspection and repair robot
Inspection and repair of pipes in nuclear plants, thermal plants, and chemical plants, as well as plumbing in buildings and condominiums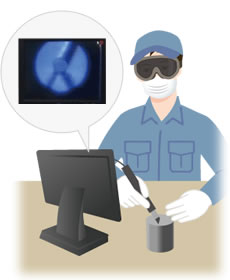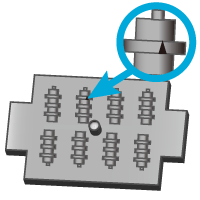 Handheld laser welding torch for confined spaces
Repair of areas which are difficult to see with the naked eye, such as dies and molds for complex shapes