Currently, we do not accept inquiries about industrial projects. We kindly ask for your understanding.
System development for various fields and plants
using composite fiberoptic technology
We are developing a pipe inspection/repair system for chemical, pharmaceutical, and food processing plants, leveraging our composite fiberoptic technology that enables simultaneous transmission of image data and energy. Maintenance of piping is crucial for safe operation of plants and increasing productivity. Until now, it has been the norm to replace faulty piping with new parts, resulting in high maintenance costs. This system enables the operator to perform repairs by laser welding while observing and inspecting the interior of the pipes. Such a system has the potential to significantly reduce work time and cost.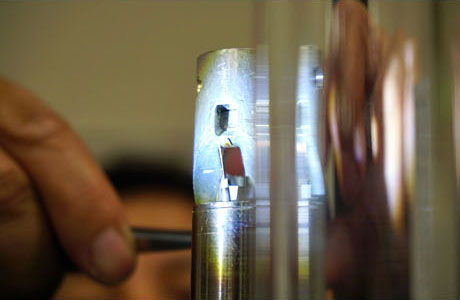 By combining the optical fibers for image transmission and laser into a single coaxial composite fiber, welding in a confined space with poor view of the weld joint becomes an easy task.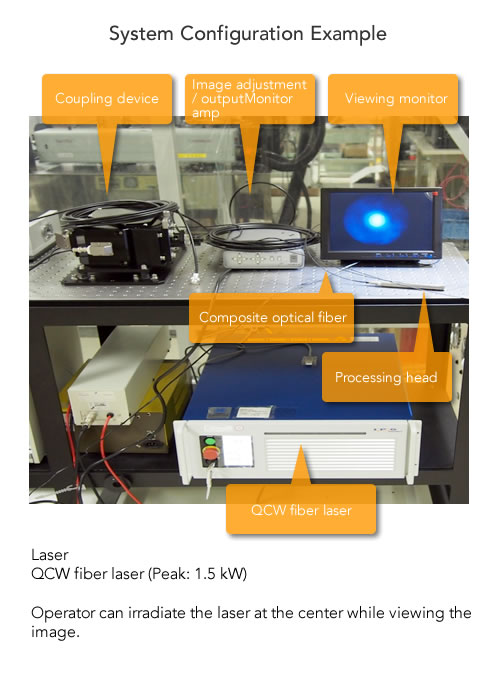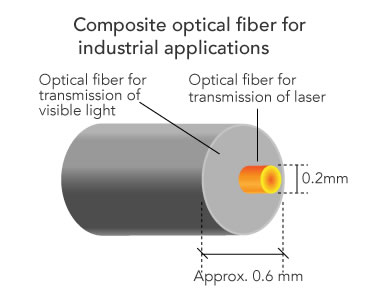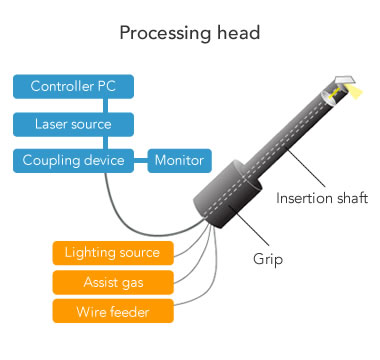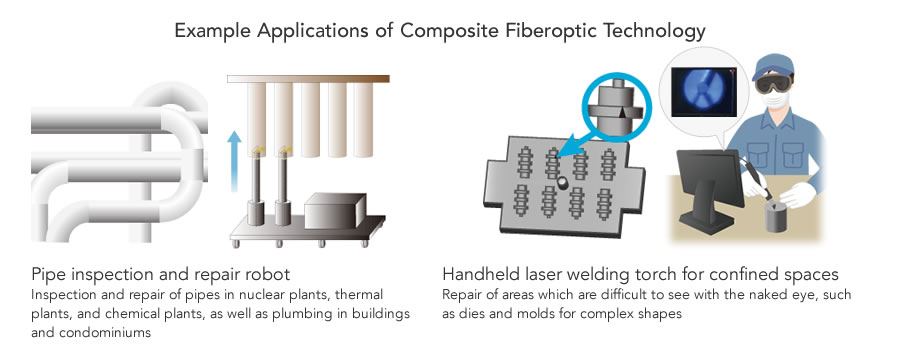 Technological development in the industrial field
Pipe inspection and repair robot
We are developing an automated system that can seamlessly carry out insertion into pipes, alignment, observation, welding, and inspection. Measurement technology of the pipe's inner wall enables the system to establish an appropriate distance between the welding torch and inner wall. The transportation control mechanism allows the system to inspect and weld multiple pipes efficiently.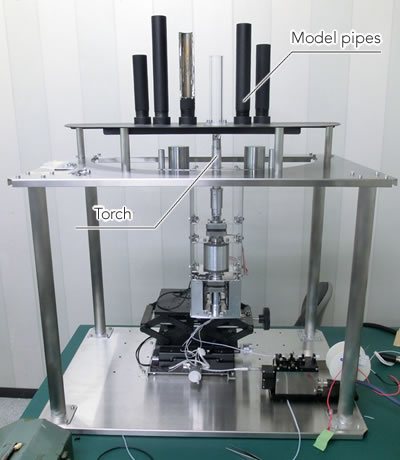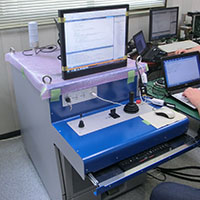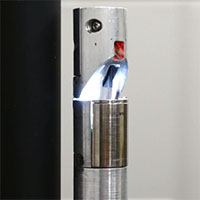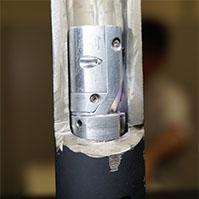 Handheld laser welding torch for confined spaces
We are developing a hand-held welding system that can be inserted into piping as narrow as 1 inch in diameter. The small, lightweight torch uses composite optical fibers to enable viewing and welding inside a pipe under manual control. Special goggles enable simultaneous viewing of the actual image and the welding site, improving safety and ease of operation.